25 Years Of A Better Customer Experience
Most people are frustrated with the car buying experience so we offer transparent, hassle-free car buying so you drive away happy.
Rick Ridings has been serving Monticello, Mahomet, Champaign and Decatur, IL area since 1996. We offer our customers a large selection of new and pre-owned inventory. We carry new Dodge, Jeep, Buick, Chevrolet, Ford, Chrysler, Ram models, and hundreds of pre-owned inventory for every price point and style.
1996 - Where It All Began
Over 25 years ago, Rick Ridings bought Strohl Ford in Monticello IL and opened their doors just a few months after the paperwork was completed.
Rick was no stranger to working in a dealership as his father, Bob Ridings, opened his first store's doors in 1975 in Taylorville, IL. Since 1975, Bob Ridings grew to several stores across Central Illinois. 
1998 - Growing Fast!
In just two years after the grand opening, we were growing! We extended the dealership's showroom adding more customer seating and extended the service bay from 4 to 8* adding more Master Technicians to serve our customers.
2015 - Improving The Customer Experience
We expanded our customer lounge again, providing comfortable seating, tables and more customer amenities. We added some more offices and a large carport to pull vehicles up and out of the elements for our customers to have a comfortable test-driving experience. 
2021 - New Brands, Same Message
In January of 2021, Rick Ridings added two more dealerships to the Ridings Auto Group:
Ridings Chevy Buick
, and
Ridings Chrysler Dodge Jeep Ram
. 
We're excited to offer more brands and more locations for our customers. We've always been about making a customer for life and not just for the sale, growing the products we offer allows us to do that with more people.
3 Locations To Serve You Better
The Ridings Locations consist of 
Rick Ridings 
Ford dealership off Interstate 72, 
Ridings Chevy-Buick on Center Street in downtown Monticello, 
and Ridings Chrysler Dodge Jeep Ram store right next door across the train tracks on Bridge Street.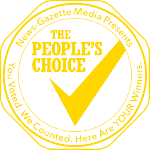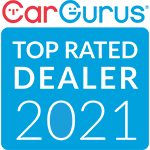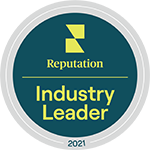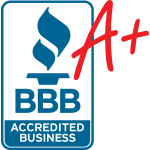 We wouldn't be here today without our loyal customers.
Ridings Auto Group

1817 Ridings Drive
Monticello, IL 61856


Rick Ridings Ford

1817 Ridings Dr
Monticello, IL 61856


RIDINGS CHEVROLET BUICK

500 W CENTER ST
MONTICELLO, IL 61856


Ridings Chrysler Dodge Jeep Ram

500 W Bridge St
Monticello, IL 61856-1032