Live Far Away? We Deliver!
You can get to us by plane, you can get to us by car, you can even get to us by biking but if the hassle of planning your trip to get here and back with your new car frustrates you, we've got a solution. For your convenience Rick Ridings Ford now delivers to anywhere in the continental United States.
Let Us Save You The Hassle Of Picking Up Your Vehicle By Delivering Your New Vehicle To Your Driveway.
Time
Taking a trip by plane or car takes up your valuable time. Having your vehicle delivered frees you up to spend that time on more important things.
Hassle
It's a hassle to plan your visit, purchasing a plane ticket, stay in hotels and take off work. Having your vehicle delivered is as easy as receiving a package from Amazon.
Wear & Tear
Don't put miles on your new vehicle. We deliver your vehicle on the back of a truck to keep your vehicles miles low.
First, Where Do You Live?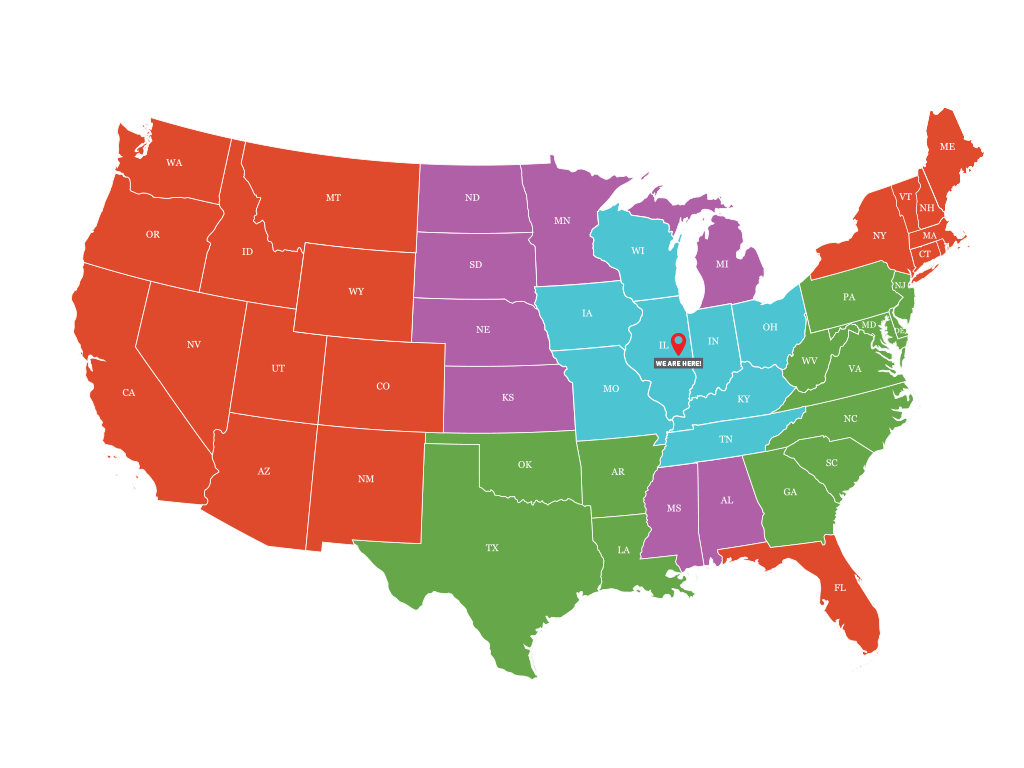 From Seattle To New York, We Deliver!

Only $399
Illinois
Indiana
Missouri
Wisconsin
Kentucky
Iowa
Tennessee
Ohio

Only $599
Michigan
Minnesota
Alabama
Mississippi
Kansas
Nebraska
South Dakota
North Dakota

Only $799
Oklahoma
Arkansas
Texas
Louisiana
Georgia
South Carolina
North Carolina
Virginia
West Virginia
Maryland
Pennsylvania
Delaware
New Jersey

Only $999
Florida
New York
Vermont
Massachusetts
Connecticut
Maine
New Mexico
Colorado
Wyoming
Montana
Idaho
Utah
Arizona
Nevada
California
Oregon
Washington
New Hampshire
Rhode Island
Second, Buy Your Vehicle!
The Process Is Easy.
We can do the entire process online and over the phone.
1
Pick Out Your Vehicle
Choose from hundreds of vehicles from every major car brand. 
2
Reach Out To Us
We'll get you set up with a representative who can walk you through the entire process.
3
Set Up Delivery
We'll send you your new vehicle and deliver it to your front door.

What are you waiting for? Start the process today!
Our knowledgeable representatives are ready to help you with any questions you might have.